A place of hope and healing for children and adolescents.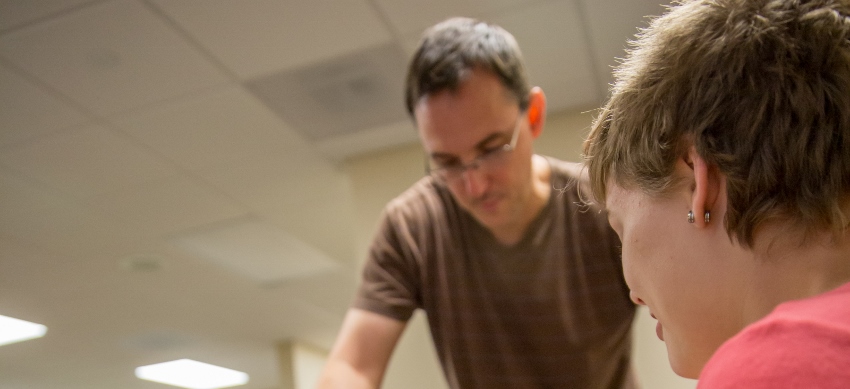 Dakota Boys and Girls Ranch is a place of hope and healing unlike any you've known, a place where troubled kids and their families find professional care, compassionate expertise, and new possibilities. It's a place where we look each kid in the eye, walk with them, and help them find their value and true identity in the world and in Christ.
Children, ages 10-18, who come to the Ranch, find a structured and safe environment in which to live, learn, and heal. They also have 24-hour access to highly trained and qualified staff who offer compassion, discipline, direction, and modeling—teaching them the skills they need to lead productive and satisfying lives.
Most children arrive at the Ranch having experienced significant trauma in their lives. We weave trauma-informed care practices into all residential and education programs. 
When it comes to making sure your child and family can heal, we have the residential treatment options you're looking for to fit your unique needs. Dakota Boys and Girls Ranch provides two types of residential treatment for children: Psychiatric Residential Treatment Facilities (PRTF) and Qualified Residential Treatment Programs (QRTP or Group Foster Care). Our PRTFs provide the highest level of care for children with psychiatric issues, while our QRTPs provide a less acute level of care for children who need supportive services and a safe place to live. We can get your child and family on track to live the highest quality life.
A Day in the Life of a Child
We know that each child is unique, and because of that, treatment plans are built to fit each child's unique needs. However, routine and consistency are important for children, so children do have a schedule for their day.
A typical day looks something like this:
6:30 a.m. - Wake up, shower, eat breakfast, clean room, gather homework, and get ready for school by 7:55 a.m.
8 a.m. – Attend school, only leaving the classroom for therapy, psychiatric, family therapy, and occupational therapy appointments scheduled throughout the week.
12 p.m. – 30 minute lunch in the Thrivent Mutual Fund Dining Center.
12:30 or 1 p.m. – Return to school day and therapy services.
3:15 p.m. – Attend group therapy.
4 p.m. – Depending on the day, attend a wellness group, spiritual life group, social skills group, or another special event.
4:30 p.m. 

–

On Thursdays, chapel in the Gudrun R. Marx Chapel.
5:25 p.m. – Eat dinner.
6:10 p.m. – Participate in a recreational or craft activity.
7:20 p.m. – Study time.
8:10 p.m. – Complete assigned chores and begin to wind down with an evening snack. Bedtimes are dependent on the developmental needs of the children, and can vary from 9 – 10 p.m.
Contact Us for More Information