Aspiring. Future-oriented. Hopeful.
These are a few of the adjectives we work to integrate into the worldviews of the children who come to heal at Dakota Boys and Girls Ranch.
Our kids, who have endured so much, have learned to live in the here and now. Because they were at risk of pain or abuse at any time, they became hypervigilant of what is happening around them. Because they were told they are stupid or useless, they have no plans beyond today. Because those who should love them hurt them, they turn away from relationships and help.
Aspiring. Future-oriented. Hopeful.
When children can grasp those things within themselves, they can see a reason to heal. They can begin to believe in a better "next."
So many people at the Ranch go way and above their job descriptions for these kids. One of those Ranchers is Karen Engelter. Karen has been with the Ranch coming up on two years. She works with me as Executive Assistant and has become integrated into the daily life around here.
Karen is an unapologetic scrapbooker. (God bless her. None of my kids even have baby books!) She has grown that hobby into "art-journaling," where pictures and words and sayings are placed into a journal format. Last night, she came in during her time off and did art journaled for a couple hours with the girls at our Fargo Campus. This is the third time she's done it with different groups of kids. She brings in all her own supplies, and sets the ground rules with the girls. "No negative talk. No bullying. No 'I can't.' Only fun."
This morning she shared with me pictures of what the girls created. Pictures of family. Words like "love" and "happy" and "future." Drawings of future pets and hearts and rainbows. All things young teen girls should be dreaming about and smiling about—things you journal about when you are…
Aspiring. Future-oriented. Hopeful.
Thank you to Karen and all the Ranchers who give all they can to the healing of these precious kids. Please keep them and the children in your prayers.
And may God bless you each day.
In His love,
Joy Ryan, President/CEO
Dakota Boys and Girls Ranch
---

Has your life been changed by services you received at the Ranch? Did you learn to trust on the back of one of our Ranch horses? Were you able to provide for your family because of one of our thrift stores? Did you grow up with a bottle of Ranch Honey on the table?
Whether you are a donor, a Ranch graduate, or have shopped at our thrift stores, you have a story to tell. Click the link above to share how you have been impacted by Dakota Boys and Girls Ranch.
---
LEARN MORE ABOUT DAKOTA BOYS AND GIRLS RANCH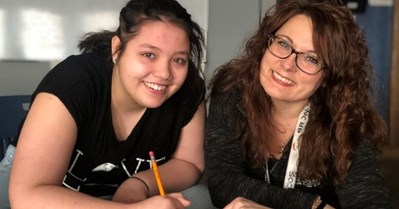 Treatment Services at the Ranch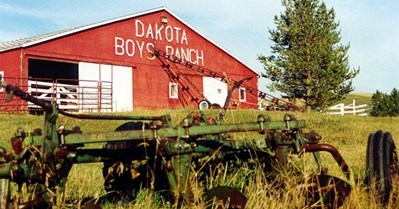 History of Dakota Boys and Girls Ranch
---
To receive ministry updates and stories about our precious kids directly to your inbox, sign up here!