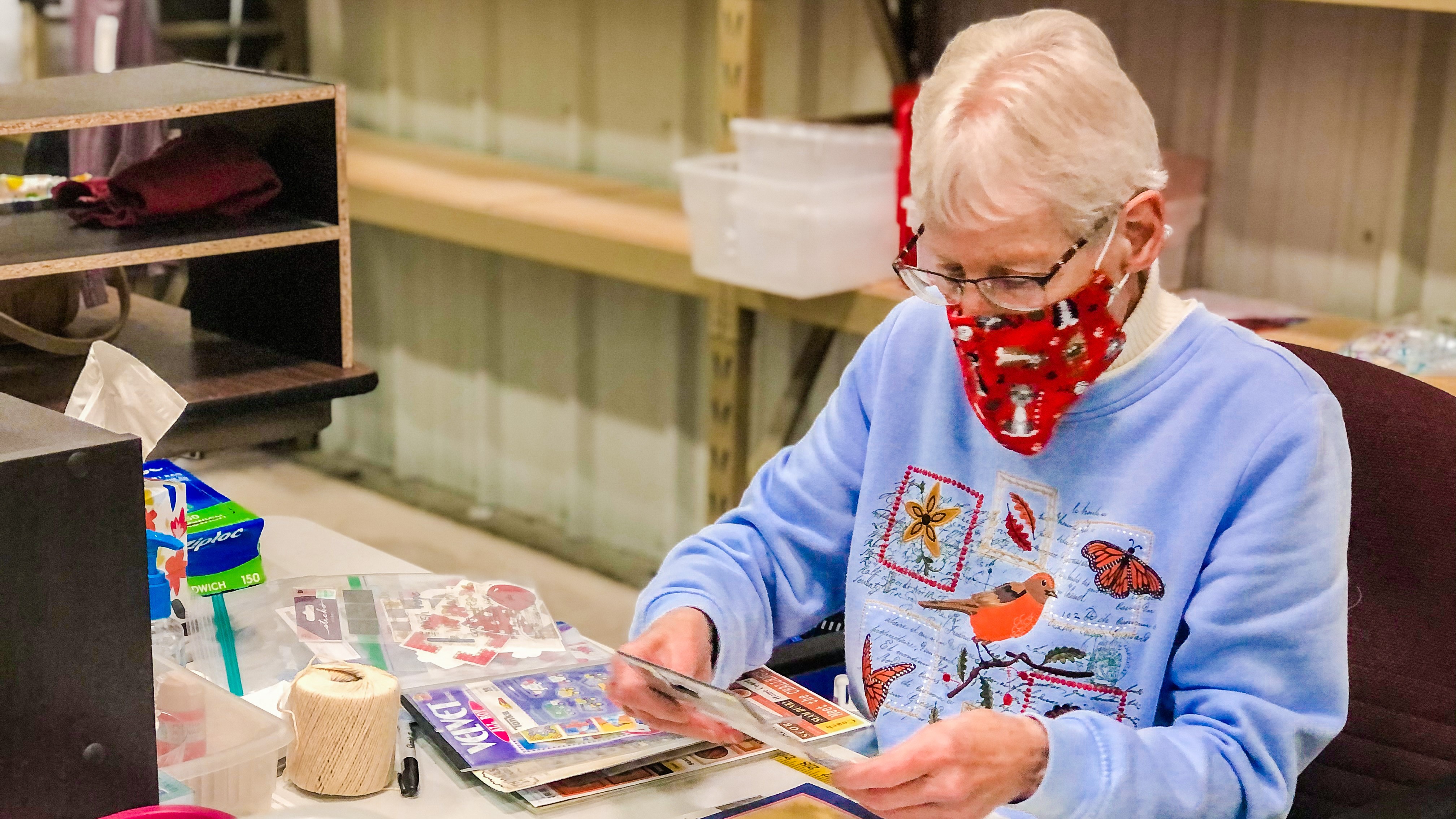 Thrift Store Volunteer Opportunities
You can volunteer at one of our many stores or warehouses. Part-time, full-time, and temporary positions are available so you can accommodate your schedule. We can accommodate large groups, one-time volunteers, or long-term volunteers. There is no volunteer hour limit—volunteer, as much as you are able!
Thrift Store/Warehouse Volunteer Jobs
Books/Media: Sort, price, and stock books by category. Assist with stock rotation.
Clothing Processing: Tagging, hanging, and merchandising clothing by size and category. Assist with rotation of stock. Assist with hanger sorting.
Clothing Sorting: Sort donated clothing per standards. (Warehouses only)
Donation Assistance: Help donors unload donations, write donation receipts and track donations. Assist with garbage and cardboard processing.
Electrical: Test household electrical/electronic/battery-operated items, clean, tag, and merchandise on the sales floor.
Furniture: Assemble boxed furniture, repair furniture, clean and prepare furniture for the sales floor.
General Building & Grounds Maintenance: Tasks may include mowing the lawn, pulling weeds, removing snow, replacing light bulbs, making small repairs, cleaning up garbage, cleaning the sidewalk, etc.
General Housekeeping: Daily cleaning tasks may include cleaning bathrooms, vacuuming floors, sweeping, washing windows/doors, dusting, mopping, and cleaning the kitchen.
Holiday Specialist: Process and prepare Holiday/Seasonal merchandise and maintain sales floor displays. Box up off-season items for storage.
Jewelry: Sort, clean, tag, and maintain sales floor displays.
Linens/Crafts: Sort, tag and hang linens and crafts. Organize crafts and linens on the sales floor.
Material: Measure fabric, hang, tag, and maintain merchandise on the sales floor.
Merchandiser: Arrange displays on the sales floor, straighten and clean shelves, put out merchandise in proper departments, and assist customers as needed.
Miscellaneous Processing: Cleaning and preparing miscellaneous merchandise for pricing. Assist with rotation of stock.
Sales Floor Assistance: Greet and assist customers, straighten sales floor displays and racks, re-hang dressing room garments. sort hangers. Cashier opportunities with additional training.
Warehouse Assistance: Assist loading/unloading of trucks, putting away stock, cleaning, and organizing. Assist with donation pick-ups as needed.