At a recent team meeting, we were blessed by several of our students who are taking an art class from our Dakota Memorial School* art teacher, Alana Wentland. After Alana introduced the students, they showed us the things they are creating—watercolor paintings, award-winning photography, sculptures, and soap carvings.

As they told us about their process and their work, their eyes sparkled. They were just so proud they could create something out of nothing. One young man said he has severe arthritis in his hands which makes it difficult for him to write and paint. But he turned the "Dragonfish" he had created in his mind into a sculpture. And it was delightful.

If it weren't for Ranch friends like you, these kids would not be in a position to flourish and grow. Thank you!

You often ask what our kids are doing, and we love to share. Here are a few of their amazing projects.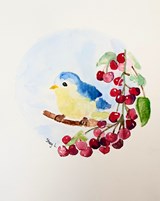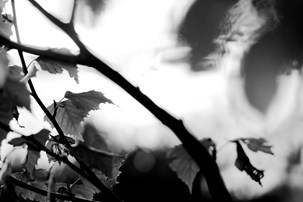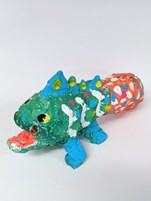 You can learn more about what our kids are doing, and how you are making a difference in their lives, through Ranch Voice magazine. All Ranch Voice issues back to 2016 are archived on our website. Click here to start exploring.

Thank you and God bless you!

Blessings,

Tim Unsinn
*Dakota Memorial School is the on-campus school of Dakota Boys and Girls Ranch. 

P.S. If you would like an in-person visit or would like to just chat with someone about making a difference for our kids, please contact me via phone, text, or email. My contact information is below.

Tim Unsinn, Senior Development Officer
Dakota Boys and Girls Ranch
Cell: 701-405-4186
T.Unsinn@dakotaranch.org
Learn more about Dakota Boys and Girls Ranch at DakotaRanch.org., follow us on Facebook, and/or sign up to receive weekly stories, ponderings, and updates from Joy Ryan, our President/CEO.
Personal Planner 
Gifts of Land. Many friends of charities have benefited from a gift of land or a gift of land with a building or other structure. There are two main benefits for this gift. Click to read more 
Savvy Living 
Can COVID-19 Cause Shingles? How effective is the shingles vaccine and what is the CDC's recommendation for getting it? My older siblings, both in their fifties, contracted COVID a few months back followed by shingles. Do you know if there is a connection between these viruses, and would...Click to read more 
Donor Story 
Gift Annuity for Real Estate. Jonathan purchased a home many years ago for $80,000. The home has appreciated substantially over the years and is now worth $420,000. Click to read more 
Washington News
Make 2021 IRA Contributions By April 18, 2022. In IR–2022–52 the Internal Revenue Service reminded taxpayers to consider taking a deduction for a 2021 contribution to an Individual Retirement Account (IRA). The contribution may be made prior to filing your tax return on April 18, 2022. Click to read more 
Finances
Stocks - Best Buy Earnings Fall Short Read more
Bonds - Treasury Yields Increase Read more
CDs and Mortgages - Mortgage Rates Rise Read more
You can receive more articles like this in your weekly inbox! Sign up to receive our FREE weekly e-newsletter.
Dakota Boys and Girls Ranch is a Christ-centered residential treatment and educational center for children and their families. We help the most troubled, complicated, and amazing kids by providing best-in-class psychiatric therapy and trauma-informed care, where we look kids in the eye, walk with them, and help them become their best selves.