I work with really great people here at the Ranch. Frankly, this is not a place you come to work if you are, at your core, a jerk.
The people who commit to being Ranchers are truly interested in leaving the world a better place. They come together to help heal children who, through no fault of their own, have had to learn to navigate a world that has not shown itself to be on their side. These remarkable Ranchers use the best scientific medical and therapeutic practice, educational practice, faith in God, and good old fashioned kindness to make a difference.
One of these Ranchers is VP of Partner and Community Relations, Jim Vetter. Jim has been at the Ranch for over three decades, and is still just a young pup! For one of our employee newsletters, I asked Jim to answer the question, "What is the greatest act of caring you have witnessed in your time at the Ranch?" I think you'll appreciate his answer.
"I have been blessed to be part of the Ranch family for a little over 31 years now and have seen many acts of caring, but I witnessed one act my first year at the Ranch that stands out.
When I started as a live-in houseparent, I spent five straight days over Christmas with the boys in Challenge Cottage. We had a boy that turned in a Christmas present request list that looked a little bit unlike what this boy would request. We purchased and wrapped the gifts and on Christmas Day, we all gathered around to open gifts. This boy (I'll call him Sam), carefully opened his gifts and took special care not to rip the packages or tear the tags off the clothes. He even saved the wrapping paper and bows.
After we had opened all the gifts and the boys were trying on their clothes and playing with their gifts, I noticed Sam was trying on one Michael Jordan jersey, but the rest of the gifts were still in a neat pile. You never know a kid's past, so I pulled Sam aside to see what the story was with his gifts. Sam explained to me that his two little brothers were not going to get much for presents without him home to take care of them. He planned to re-wrap all his gifts but one, and give them to his little brothers on their next visit.
This act of kindness really touched my heart. Sam was a 17-year-old tough guy who never showed any emotion or caring for his peers. I helped Sam re-wrap the presents and the next day we went out and bought some Christmas candy for his little brothers. I remember the day he gave the presents to his brothers and the joy on their faces. This really taught me the strength of a family bond.
In my years since then, I have witnessed many of our Ranch kids save their presents for their siblings. Every time I hear of our kids doing this, it touches my heart and reminds me of Sam."
Thirty years ago, Jim was present with Sam, helping him show love and concern for his family. Jim has advocated and fought for every child who has come to the Ranch since. These kids make a mark that doesn't fade.
In His love,
Joy Ryan, President/CEO
Dakota Boys and Girls Ranch
---
Has your life been changed by services you received at the Ranch? Did you learn to trust on the back of one of our Ranch horses? Were you able to provide for your family because of one of our thrift stores? Did you grow up with a bottle of Ranch Honey on the table?

We want to hear YOUR story!

Whether you are a donor, a Ranch graduate, or have shopped at our thrift stores, you have a story to tell. Click the link below to share how you have been impacted by Dakota Boys and Girls Ranch.

---
CHECK OUT OUR BLOG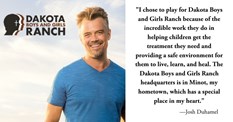 Josh Duhamel Playing it Forward for Dakota Boys and Girls Ranch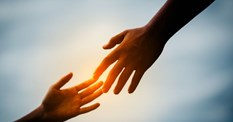 Coping with Loneliness During Social Distancing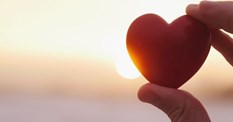 Love Languages Open the Door to Healing

---
To receive ministry updates and stories about our precious kids directly to your inbox, sign up here!