Mrs. Case, my Home Economics teacher, was one of many teachers who made an impact on me. She loved what she did, and she cared about us. Mrs. Case made class fun and interesting and I still use many of the skills I learned from her. 

I was recently reminded of Mrs. Case when I saw some photos of our boys and girls learning life skills.

Roanna Parker, our Life Skills teacher on the Minot campus, recently shared these photos of things our kids made during the sewing and cooking sections of her class.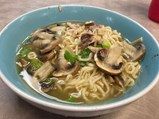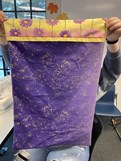 It encourages me to see our cherished kids learning life skills—skills they will carry with them their entire lives. And, on top of all they learn, our kids experience the love and care of their teachers and staff.

This learning wouldn't be possible it weren't for you and your faithful support.

Thank you for making a difference in the lives of our precious boys and girls. 

Thank you and God bless you!   

Blessings,

Tim Unsinn

P.S. If you would like an in-person visit or would like to just chat with someone about making a difference for our kids, please contact me via phone, text, or email. My contact information is below.

Tim Unsinn, Senior Development Officer
Dakota Boys and Girls Ranch
Cell: 701-405-4186
T.Unsinn@dakotaranch.org
Learn more about Dakota Boys and Girls Ranch at DakotaRanch.org., follow us on Facebook, and/or sign up to receive weekly stories, ponderings, and updates from Joy Ryan, our President/CEO.
Personal Planner 
Your Living Trust Choices. The living trust is becoming quite a popular estate planning strategy. It costs more than a will, but includes many features that are helpful during life and in your estate. Let's review some of the basic principles of the living trust. Click to read more 
Savvy Living 
Old Cellphones May Not Work in 2022. I have an old flip phone that I carry around for emergency purposes. I have heard that these devices will soon be phased out. Is this true? Click to read more 
Donor Story 
Flexible Deferred Gift Annuity. Lewis is a 54-year-old executive at a large healthcare company. He purchased company stock during years when the stock price was low, and now the stock has grown substantially. Click to read more 
Washington News
Required Minimum Distributions by December 31. On December 8, the IRS reminded many IRA and other retirement plan owners that they are required to take a required minimum distribution (RMD) by December 31, 2021. Click to read more 
Finances
Stocks - AutoZone Posts Earnings Report Read more
Bonds - Treasury Yields Decline Read more
CDs and Mortgages - Mortgage Rates Remain Stable Read more
You can receive more articles like this in your weekly inbox! Sign up to receive our FREE weekly e-newsletter.
Dakota Boys and Girls Ranch is a Christ-centered residential treatment and educational center for children and their families. We help the most troubled, complicated, and amazing kids by providing best-in-class psychiatric therapy and trauma-informed care, where we look kids in the eye, walk with them, and help them become their best selves.