For the last several years, our Minot Wellness and Spiritual Life staff have partnered to create a week-long "Ranch Olympics" during the month of August. The entire campus, kids, and staff, find ways to participate and engage. Very few of the children at Dakota Boys and Girls Ranch have participated in organized sports. The trauma and chaos they have faced have made it hard for them to be "joiners." 
The Olympic Rings, made impressively with painted hula hoops, hung prominently on the baseball fence. On Monday, the Opening Ceremony included the parade of athletes led by a color guard on horseback! Each cottage represented a different country and the kids made their own Olympic uniforms! (Well, they designed and painted T-shirts!)
Throughout the week, kids and staff participated in track and field, basketball, volleyball, softball throw, bicycle races… you name it, they did it. Kids ran and laughed and joked. Staff ran and laughed and joked. The competition was definitely secondary to happiness.
On Friday of Olympic week, the awards ceremony and picnic had burgers and brats and bouncy houses to run through.
Deaconess Kelly Bristow summed up the week with these words, "We had a beautiful sunny day for our Grill-out, Closing Ceremony, and Fun Day!! Every participant got at least one medal, and each cottage received a trophy! Challenge won the Sand Volleyball Tournament, Seegers won the Basketball Tournament, Cornelsen won the Best T-shirts, and Butt won the Best Spirit Award!! A huge THANK YOU to everyone who helped make this year's Olympics a fun and special time for our amazing youth! YOU ALL ROCK!!! 😊"
Sometimes healing is about having fun and being a kid.
Please keep the Ranch children and staff in your prayers.
In His love,
Joy Ryan, President/CEO
Dakota Boys and Girls Ranch
---

You can transform the life of a hurting child through your monthly support.
Every week, children come to the Ranch who have endured unspeakable pain, crushing academic failure, abandonment, or abuse. You can share hope with a child who has been broken and hardened by their tough life experiences and bring them healing in Jesus. Become a Honeycomb Partner today, and your monthly gift will ensure boys and girls at the Ranch find healing, overcome serious psychological challenges, succeed in school, and give them the chance to meet Jesus and know His love, grace, and forgiveness. To find out more, click on the link above.
---
LEARN MORE ABOUT DAKOTA BOYS AND GIRLS RANCH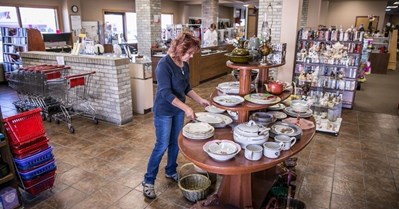 Dakota Boys and Girls Ranch Thrift Stores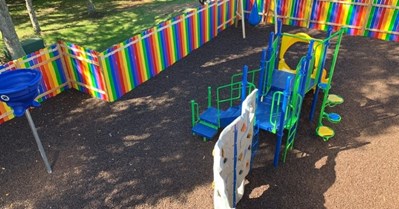 Education at Dakota Memorial School
---
Sign up today to receive ministry updates and stories about our precious kids directly to your inbox!