One thing newer staff have trouble adjusting to at Dakota Boys and Girls Ranch is the number of nicknames and replacement names the kids ask us to use.
Sally will ask us to call her Dawn. Nathan wants to be called Dakota. Jason asks to be called Jay… and so on.
When I was growing up, you were called by your given name by your teachers and others in authority. (Except for one semester in college when my poly sci teacher said Joy wasn't a "proper" name and called me Joyce for the entire term!) Of course, friends had nicknames for each other, but in any official venue, like school, you were who you were.
That's not the way it always happens at the Ranch. If your name has been screamed at you, sworn at you, or used as a prelude to pain, it may be a difficult part of your story. Out of respect for your pain and desire to heal, we will do our best to work around that name until you are ready to hear it. That seems fair.
I pondered this a lot over the weekend. I have a new grandson. It was a surprise when his parents used my maiden name for his middle name. It touched me deeper than my heart, in my soul. I pray he will always be able to carry it with comfort and pride.
God bless.
In His love,
Joy Ryan, President/CEO
Dakota Boys and Girls Ranch
---

You can transform the life of a hurting child through your monthly support.
Every week, children come to the Ranch who have endured unspeakable pain, crushing academic failure, abandonment, or abuse. You can share hope with a child who has been broken and hardened by their tough life experiences and bring them healing in Jesus. Become a Honeycomb Partner today, and your monthly gift will ensure boys and girls at the Ranch find healing, overcome serious psychological challenges, succeed in school, and give them the chance to meet Jesus and know His love, grace, and forgiveness. To find out more, click on the link above.
---
LEARN MORE ABOUT DAKOTA BOYS AND GIRLS RANCH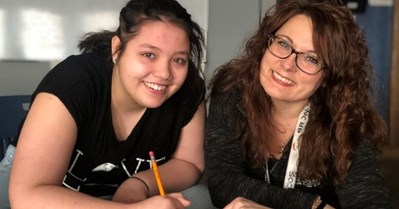 Treatment at Dakota Boys and Girls Ranch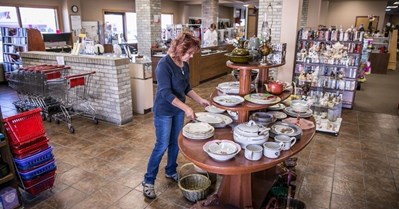 Dakota Boys and Girls Ranch Thrift Stores
---
Sign up today to receive ministry updates and stories about our precious kids directly to your inbox!