I suppose it isn't too weird that almost anything that happens in my life teaches me something about the kids and staff at Dakota Boys and Girls Ranch. The Ranch is a big part of my life.
But almost running out of gas?
Yup.
North Dakota is a big state. It has twice as many square miles as Ireland. It's not Texas or Alaska, but it's big. The campuses of the Ranch are spread across the state. I love driving from one to the other as we go about our work. But like I said, it's a big state.
Several weeks ago I was driving with four other Ranchers from Bismarck to Fargo. Only a three-hour "sprint," but I had also come from Minot the day before. I am usually quite attentive to my gas gauge, but for whatever reason, I blew it. When I finally looked down at it, a red light was on, and the dashboard told me I had 20 miles left until the car would run out of oomph. Lisa Olson, who is the VP of our Retail Operations, checked her phone — 20 miles to the next gas station. This was going to be a little close.
I felt like a fool. I am a pretty reliable person, but somehow I had put the comfort of my passengers, as well as all our schedules, at risk. It was embarrassing and a silly mistake. Everyone had somewhere to be. There really wasn't time for us to be stranded on the interstate waiting for AAA.
What struck me, though, was the mood in the vehicle. Except for my own anxiety, the rest of the crew was upbeat. They were laughing, counting down the miles, reassuring me that either we'd make it or we wouldn't, and either way was fine. They gave me grace and treated me with kindness.
As we hit the ramp that would take us to the gas station, the dashboard indicator said we had "ZERO" miles left of fuel, and I swear we floated on fumes up to the pump. We made it. All was well. No harm done. A great story to tell.
And other than being a little sheepish, I was relatively unscathed.
The kids at the Ranch have endured traumas and neglect. Often, they haven't had a lot of guidance. They have made mistakes as they struggled to survive, and they continue to make mistakes. Lots of them. Often those mistakes have been met with violence, harshness, and pain. But, are their mistakes how they should be judged? Should an error define their value or potential?
Nope.
The folks who choose to work at Dakota Boys and Girls Ranch are simply not going to let a mistake or misjudgment get in the way of seeing the possibilities. They adjust, correct, find perspective, and go on. Whether it is an angry outburst, a willful stoppage in treatment, or an empty tank of gas, they are there to support with grace, kindness, and mercy.
Please pray for our staff and children.
In His love,
Joy Ryan, President/CEO
Dakota Boys and Girls Ranch
---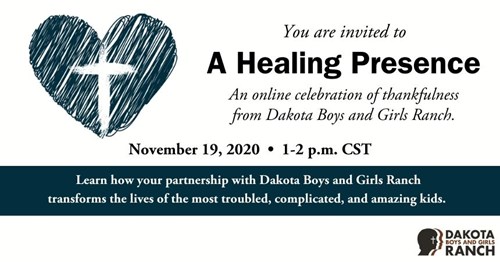 Join us from the comfort of your own home as we celebrate all that God has done and continues to do at the Ranch. You'll hear from speakers across the Ranch, including our President/CEO, Joy Ryan; Chaplain Rick Jones; and Dr. Wayne Martinsen. A former resident, Ariel Feigum, will also be joining us to tell her story of finding hope and healing at the Ranch. Register today at www.DakotaRanch.org/RSVP or call 1-800-344-0957.
---

Dakota Boys and Girls Ranch continues to move forward with its important work. In the midst of all that is going on, many of our friends and supporters are looking forward to the future when they can enjoy community with friends and resume their regular activities. In response to the current situation, Congress recently enacted several tax law changes. Dakota Boys and Girls Ranch has compiled some resources to help you with your tax planning and to offer some ideas for you to consider if you are thinking about making a gift in support of our mission during this time. To view it, click here or on the image above.
---
CHECK OUT OUR BLOG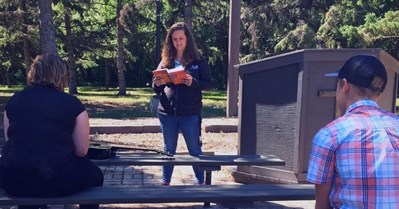 The Power of Positivity In Doing God's Work
---
To receive ministry updates and stories about our precious kids directly to your inbox, sign up here!