The culture at Dakota Boys and Girls Ranch is based in caring, purpose, and learning. Lately, I have been asking folks to share stories of the greatest example of caring they have witnessed in their time at the Ranch.
Mike McCloud is the Facility Director for all of our Ranch campuses. He is responsible for all the physical infrastructure maintenance, food service, grounds, and a myriad of other components that keep our places safe and hospitable. I ask him about his favorite example of caring, and wanted to share his answer with you. I think it shows how every person, in every component of Ranch operations is present to our kids.
"The greatest example of caring is a difficult question to answer only because there are so many examples. My selection will come directly from our facility department. Minot and Fargo have a program that provides the kids with real-life work experience. [Our kids] apply and interview for the positions. A young man went through this process in Fargo and we offered him a position in our kitchen. He accepted the offer and worked with our kitchen staff for three years. He did a phenomenal job and our staff really enjoyed working with him.

"When his time at the Ranch was coming to an end, the kitchen staff wanted to show him how much they appreciated working with him. The entire facility team got together and created the "Silver Spatula" award, using the actual spatula he had used in the kitchen.
"At graduation, the facility team presented him with the award. He was surprised and thankful for everything they had done for him. When our staff do things like this is shows how much they truly care about the kids. The kids are part of the Ranch family and we wish them all the happiness and success in life."
I was there was the spatula was presented! I think the child treasured the spatula almost as much as his diploma!
In His love,
Joy Ryan, President/CEO
Dakota Boys and Girls Ranch
---

If you are a Thrivent Financial member, you may have Thrivent Choice Dollars® available to direct. Your Choice Dollars® can be directed to multiple organizations each year. Please consider choosing Dakota Boys and Girls Ranch as one place you direct your Choice Dollars®. All Thrivent Choice Dollars® are used to fund our Spiritual Life Program, giving our children the opportunity to grow in their faith and learn about their loving Heavenly Father. To direct your Choice Dollars® to Dakota Boys and Girls Ranch, go to Thrivent.com/thriventchoice. You can also direct your Choice Dollars® over the phone by calling 1-800-847-4836, and say "Thrivent Choice," after the prompt.
---
CHECK OUT OUR BLOG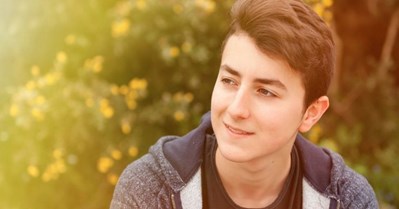 How Can Three Simple Words Bring So Much Joy?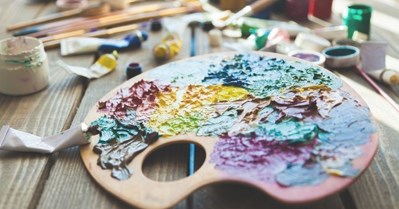 A Child's Expression of Empathy Through Art
---
To receive ministry updates and stories about our precious kids directly to your inbox, sign up here!