One of the most important things children discover in their time at Dakota Boys and Girls Ranch is their "voice." Most of our trauma-affected kids have been told what they are, what they think, why they are failures, and why they will always be failures. Through hard work, determination, and a commitment to their treatment and education, they begin to discover their strengths. They begin to tell their own true stories, in their own voice.
Sometimes it is hard for our kids to find the words to tell their stories. At the Ranch, we offer art and music so kids can express themselves more easily. Doing this isn't just "feel good" stuff. Art and music are research-based components of healing and trauma.
In a recent Mindshift podcase, California Psychologist Juli Fraga says, "It's crucial for adolescents and young adults to receive mental health care and emotional support. However, teens aren't always eager to speak about their suffering. But when it comes to treating the continuum of trauma, studies show art and music—known as expressive arts therapy—can calm the body's stress response, which can help adolescents feel safer in the classroom."
When kids feel safe in the classroom, and in their treatment environment, they can heal their psychological wounds and experience success. Success leads to confidence, which leads to a belief that they can find their best selves!
Dr. Monte Selby, singer, songwriter, and educator, has been a visiting songwriter to the Ranch campuses for several years. The last time he visited our Minot campus, he left us with this song he wrote about our kids. Click here to listen to "Perfect" by Dr. Monte Selby.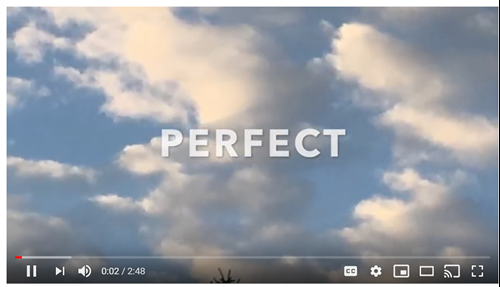 Then, follow us on Facebook (dakotaranch1952) for a weekly dose of songs written by Ranch kids with Dr. Monte Selby. We'll be releasing them, one by one, on Songwriting Saturdays, beginning August 10th.
Finding the one thing that touches each child is the work of the Ranch. We all see the world differently. Meeting each child where they are at, so they can find success in the name of Christ, is our singular mission.
In His love,
Joy Ryan, President/CEO
Dakota Boys and Girls Ranch