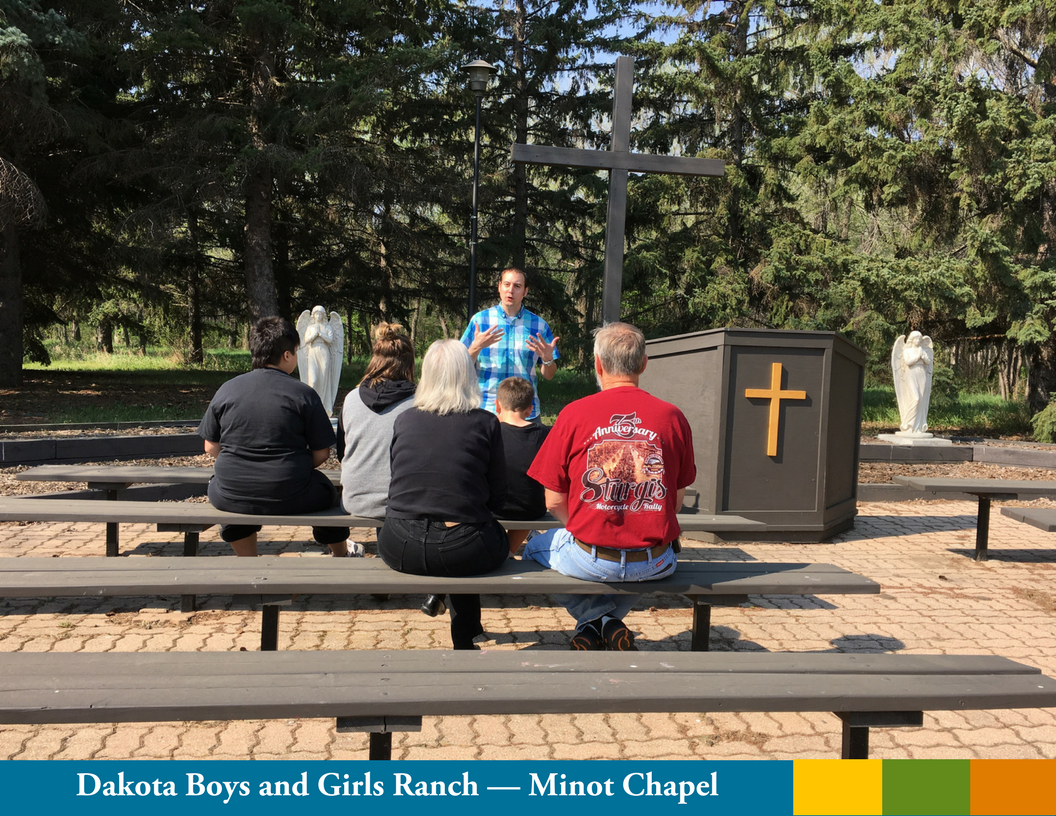 Thrivent Financial Supports the Ranch
Thrivent Financial members directed over $35,000 in Thrivent Choice dollars to Dakota Boys and Girls Ranch in 2016 alone. In the past seven years, the Ranch has received more than $280,000 through Thrivent Choice. We are so blessed by the support of Thrivent Financial. And, to our donor friends who collectively have made this possible by directing their Thrivent Choice dollars to Dakota Boys and Girls Ranch.
Thrivent Choice Dollars at the Ranch are directed towards the Spiritual Life Program. The Ranch's Spiritual Life Program has always been at the heart of our services to children. The Christian values children learn at the Ranch aid in their healing, provide a foundation of hope, and help them be successful in their treatment. Those lessons often stay with them through their entire lives, helping to positively shape and influence their future.
"At first, I resisted the spiritual emphasis of the Ranch," said one of our former residents. "I didn't have an open mind, because so many bad things had happened to me. Thankfully, a special youth director helped me see that God allowed me to experience pain to help me learn to depend on Him. It has been a journey. But I've grown in my faith and now realize the Ranch saved me from a very scary situation. I will be forever grateful."
Stories like this are only possible through your support, as the Ranch's Spiritual Life Program is funded completely through the generous support of Thrivent Choice dollars, individuals, corporations, and foundations. By making it possible for us to teach Christ's message, you give troubled children an anchor in the storm.
If you are directing your Thrivent Choice dollars to the Ranch, thank you! We truly are grateful for your help in addressing the ministry needs of children, youth and staff.
If you are a Thrivent member but are not directing your dollars to the Ranch, please consider doing so. One choice can lead to another, and the impact can be profound.
Benefit members (age 16 or older) can direct Choice Dollars in one of two ways:
Online by visiting Thrivent.com/thriventchoice. Click on "log in" at the top right of your screen and enter your MyThrivent user ID and password.
Call 800-847-4836 and when prompted, say "Thrivent Choice."
Be part of something big—right in your own community. Your choice will change the life of a child.
Contact a local Thrivent Financial Representative for more information about membership at Thrivent Financial or directing your Thrivent Choice Dollars.