I find inspiration, humor, and solace in quotes from smart people. Here is one I read this weekend that will stick with me.

"Sometimes courage is the quiet voice at the end of the day saying 'I will try again tomorrow.'" —Mary Anne Radmacher
Of course, this applies to all of us. It isn't all that impressive to try something once. It is much more remarkable to try something, fail, and try again. I have tried several of my mom's recipes, multiple times, and I am still trying. I remember a couple spectacular failures as I was learning to do public speaking. Trust me, it took much more courage to stand up after really blowing it, than it had for the first go-around.
When you or I fail, or hit a rough patch, most of us have an "internal treasure chest" filled with times when we did succeed. Or maybe it holds "attaboy" or "attagirl" comments from those who love you. Maybe, tucked in the corners are times when you were lifted up by a smile or a hug. Maybe your favorite aunt put something in there when she told you, "I just think you're the best!" When we hit a wall, or blow a speech, we can open the treasure chest, look at something inside, and find something that gives us evidence of our potential, and then say, "I will try again tomorrow."
Now, think about the courage of the children at Dakota Boys and Girls Ranch.
When they struggle, their treasure chest, if they even have one, is empty. Most have never had the support of an encourager. Most have been told they are worthless, stupid, unlovable, a horrible inconvenience—at best. All the things that have gone wrong in their lives are because they are not good enough.
Yet, they find the courage to "try again tomorrow." It is through sheer grit that they work to heal.
While they do that work, it is our job at Dakota Boys and Girls Ranch, to help them build a treasure chest and begin to fill it. I will never forget asking one of our 13-year-old Ranch girls, "So, how was the first day day of school?" She looked at me and quickly said, "Joy, Mr. Kuebler told me TWICE today that I was doing good. I have never had anyone tell me I was doing good, and for sure not two times!"
I am pretty certain, on that day, Mr. Kuebler began constructing her treasure chest.
Please keep our kids and staff in your prayers.
In His love,
Joy Ryan, President/CEO
Dakota Boys and Girls Ranch
---
You can raise funds for your congregation, Bible study group, women's group, or youth group, AND provide hope and healing for a child at Dakota Boys and Girls Ranch, by hosting a Honey Sunday.
For decades, congregations across the United States have held Honey Sundays. We invite you to join them — and bring God's love to a child by organizing a Honey Sunday fundraiser.
Honey Sunday keeps the focus on the work of our Lord, your church, and the Ranch. And we make it easy for you to do by sending everything you'll need. We'll even mail the honey directly to people's homes, so you don't have to worry about distribution.
To request your Honey Sunday materials, fill out the form here!
---
LEARN MORE ABOUT DAKOTA BOYS AND GIRLS RANCH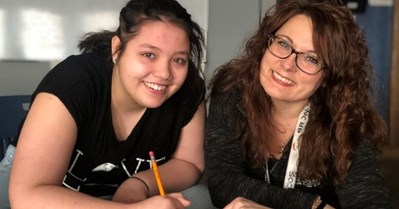 Treatment Services at the Ranch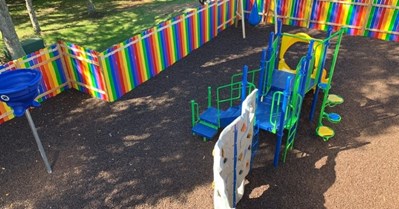 Education at Dakota Memorial School
---
To receive ministry updates and stories about our precious kids directly to your inbox, sign up here!