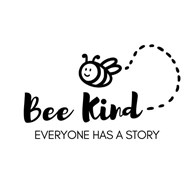 "Everyone has a story."
So true! I've mentioned it before that my dad had an early life full of trauma. Then he served in WWII and in every major naval battle in the Pacific, including being on the Yorktown when it sank in the Battle of Midway. He had lots of stories and he was good at telling them. However, I think what drew people to him was his ability to listen to the other person's story. I have many memories of him sitting on a bench outside the grocery store, or sidling up to a newcomer at church and asking them, "So, what's your story?" and then really, truly listening. He could learn more about someone in 15 minutes than should be possible.
Monday of this week was World Day of Bullying Prevention. Dakota Boys and Girls Ranch made a concerted effort to mark the day, and frankly, the week and the month. Bullying is a horrible, soul-sucking element of human behavior. One in four children in the U.S. have been bullied and one in five say they have participated in bullying behavior. Eighty-three percent of our vulnerable children at the Ranch report being bullied, and sadly, half report bullying. Bullying is all about power and control. We know that people who bully have experienced a loss of control in their own lives, and hope to regain it by putting down another. The impact is huge. On any given day, 5.4 million children stay home from school for fear of being bullied.
Dakota Boys and Girls Ranch is making an all-out effort to say "no more."
"Bee Kind. Everyone has a story" is our rallying cry. On Monday, October 5, every Rancher—on campus, in our thrift stores, in our school, kitchens, and hallways—staff, teacher, child, thrift store employee, and Board Member—wore a bright yellow T-shirt carrying the message. In Minot, ND, our largest campus, we kicked off a month-long focus on finding the best in others with a scavenger hunt. In our Youth Home, kids decorated their own special masks with anti-bullying messages...my personal favorite was, "Putting out someone else's candle does not make yours burn brighter." Therapy dogs wore the t-shirts, but sadly, horses were excluded—size issues. Spiritual Life groups focused on Bible verses that reinforce our value in God's eyes...then made posters of the verses to hang in their rooms. Discussions about self-esteem and respect and kindness were everywhere and will continue.
"Bee Kind. Everyone has a story" challenges each of us to go beyond our own story and have empathy for each other. The bully is trying to gain control. Why? What is their story? What hurt are they carrying? The victim has the story of being isolated and alone. Bystanders have their stories of fear and uncertainty and vulnerability. Parents of bullies and victims have stories of shame and anger and imperfection.
We don't need to know each other's stories to know it is there. Taking time to stop, think beyond ourselves, and let kindness be our guide, takes the energy out of bullying.
So, what's your story?
In His love,
Joy Ryan, President/CEO
Dakota Boys and Girls Ranch
---

If you are a Thrivent Financial member, you may have Thrivent Choice Dollars® available to direct. Your Choice Dollars® can be directed to multiple organizations each year. Please consider choosing Dakota Boys and Girls Ranch as one place you direct your Choice Dollars®. All Thrivent Choice Dollars® are used to fund our Spiritual Life Program, giving our children the opportunity to grow in their faith and learn about their loving Heavenly Father. To direct your Choice Dollars® to Dakota Boys and Girls Ranch, go to Thrivent.com/thriventchoice. You can also direct your Choice Dollars® over the phone by calling 1-800-847-4836, and say "Thrivent Choice," after the prompt. The deadline is MARCH 31st, so direct your Choice Dollars® today!


---
CHECK OUT OUR BLOG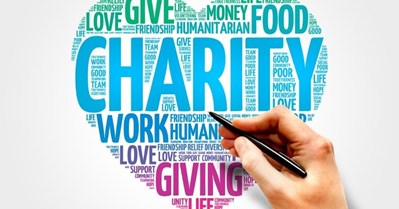 Eight Ways to Make a Tax-Deductible Gift to Your Favorite Charity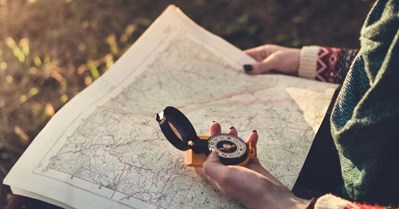 Finding Your Way Without a Map or Compass
---
To receive ministry updates and stories about our precious kids directly to your inbox, sign up here!