Recently I was on our Bismarck, ND Dakota Boys and Girls Ranch campus. COVID has messed with travel over the past few months, but I am trying to "mask up" and connect with people in person. Meetings via computer, while better than nothing, simply cannot replace sitting down face-to-face — of course, at a safe social distance.
One of the kids in our care, a tall, handsome 15-year-old boy with dimples that seem to attach to his jawbones, asked to talk to me. After making sure with his treatment team that a meeting would not disrupt his care, I met with him and his case manager.
I went into the meeting knowing a lot about his backstory. Basically, he raised himself. Then, within the last year, he got deeply into drug experimentation. He left home and "lived on his own." Though he is only 15, no one in his family looked for him. It was only after he was picked up by the police that he was "noticed."
Since coming to the Ranch, this child has struggled mightily. He has done serious damage to property while in our care. He has verbally "attacked" staff with his language and intensity.
He wanted to visit with me because he wanted to be moved to another campus. At least, that's what his words said. As I sat with him, we talked about what can happen if he is able to work through his treatment. I told him my goal for him, the Ranch's goal for him, was not another placement or campus, but for him to get healthy and move on with life outside of a residential setting. I asked him what he's good at..."fixing things, welding, farming..." We talked about getting a tour of a welding academy for when he finishes high school. Through our whole talk, he was respectful, thoughtful, and conversational.
I don't think this young man was worried about which campus he was on. He wanted to be heard, to be listened to, to feel like everyone on his team (including me) was paying attention. A very wise therapist told me once that every behavior tells us something. Through his anger and requests, I think this boy is saying, "Look at me. I am here." He has been on his own his whole life, and now he is trying to be seen.
Do I think our 30-minute visit will help him overcome his anger, make better decisions, participate more fully in treatment, and build great relationships? Nope. I wish it were like that — I would spend my whole days with children. I think his treatment will continue to be hard work for him and the staff. I think he will make mistakes, and learn, and then make new ones. But he is smart, and he didn't like the direction he was heading, so over time, with the care of the Ranch team, he can heal.
What that 30 minutes did do is let him know that one more person notices him. In addition to all the folks who are part of his life every day, he has added one more person who cares about where he is and what he does. He knows that one more person sees him, and is glad that he exists.
Seems to me, he's a lot like the rest of us.
In His love,
Joy Ryan, President/CEO
Dakota Boys and Girls Ranch
---

You can raise funds for your congregation, Bible study group, women's group, or youth group, AND provide hope and healing for a child at Dakota Boys and Girls Ranch, by hosting a Honey Sunday.
For decades, congregations across the United States have held Honey Sundays. We invite you to join them — and bring God's love to a child by organizing a Honey Sunday fundraiser.
Honey Sunday keeps the focus on the work of our Lord, your church, and the Ranch. And we make it easy for you to do by sending everything you'll need. We'll even mail the honey directly to people's homes, so you don't have to worry about distribution.
To request your Honey Sunday materials, fill out the form here!
---
CHECK OUT OUR BLOG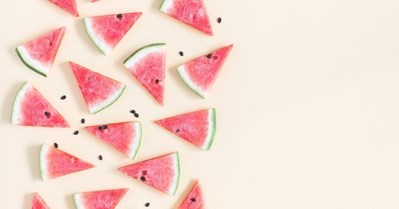 Watch Out for Exploding Watermelons

---
To receive ministry updates and stories about our precious kids directly to your inbox, sign up here!