For it is by grace you have been saved, through faith — and this is not from yourselves, it is the gift of God — not by works, so that no one can boast. For we are God's handiwork, created in Christ Jesus to do good works, which God prepared in advance for us to do. —Ephesians 2:8-10
What is your position on God's elves?
Before we get too deep into that, I want to be forthright about two of my beliefs.
I am a big believer in science, and believe that science is one of God's gifts to humanity.
I also believe in miracles. I believe things happen outside of scientific constructs or proofs. I have seen good things happen that have no earthly explanation. Because I believe in an omnipotent, omnipresent God. I am pretty sure He can send miracles to surprise, confound, and bless us, at any time. I see miraculous cures, inexplicable rescues, unbelievable "coincidences"...that only God can pull off. And, I see changes in children at Dakota Boys and Girls Ranch that can only be explained as miraculous.
I do not, however, believe in God's elves. This new term, coined by one of my co-workers, makes me smile. You know when someone tells you, and I swear this is a real example, "God put a stereo in our living room last night." I imagine these cherubic creatures, not quite angels, coming down from heaven, going to Best Buy, and then vaporizing the stereo into its place. You know, God's elves. I'm not buying into God's elves.
Pastor Douglas Bergelin, a member of the Dakota Boys and Girls Ranch Board of Directors, said at our last board meeting, "God doesn't need us to do His work. But, because He loves us, He uses us to do His work."
God wants us to experience the joy of showing love to one another. He wants us to grow closer to Him through our love for each other.
So perhaps I need to adjust my lens! Maybe I do believe in God's elves. Maybe it's not some chubby almost-angels, but each of us who are God's elves—looking for ways to help each other, ease each other's pain, and fill each other's needs.
And sometimes, maybe God uses us to surprise someone by fulfilling a want. Maybe, just maybe, we sneak a stereo into someone's living room, and let them give God the credit. He just did it through us...His elves.
In His love,
Joy Ryan, President/CEO
Dakota Boys and Girls Ranch
---

Send a message of hope to a child at the Ranch

Your message will let a boy or girl know that someone cares and wants them to succeed. It's easy to do and takes just a few minutes!
---
CHECK OUT OUR BLOG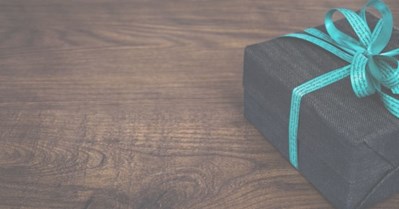 A Child's Incredible Act of Caring
---
To receive ministry updates and stories about our precious kids directly to your inbox, sign up here!