Yes, some of the children at Dakota Boys and Girls Ranch have "gotten into trouble."
One hundred percent of the kids at the Ranch have endured some sort of trauma. Some have tried to deal with it by acting out and pushing people away. Some have tried using substances to dull the pain. Some have been perpetually truant as they tried to navigate the chaos in their families. Some have considered or attempted suicide.
As people learn more about trauma and mental illness, I don't hear as much of the negativity as I used to about "those kids." But, once in a while, someone will still ask me "How many chances do these kids get? Wouldn't they learn faster if we just 'threw the book at them'?"
Last Sunday I was reading a devotion based on the Bible story where Peter, dejected after the Lord's death, decides to give up and go fishing. The other disciples follow him. Of course, when they return to shore, Jesus is there waiting for them. He welcomes them back without shame or embarrassment. The author of the devotion – who was anonymous – goes on to say, "He [Jesus] never tires of offering 'do-overs' if we just keep turning to him. This constant process of turning back to the Lord, of reevaluating our goals and priorities as we aim for heaven, is the essence of a stewardship way of life."

I think that means the number of chances we get with our Lord is infinite.

Why would we give hurting children any fewer?

Please keep our kids and staff in your prayers.
In His love,
Joy Ryan, President/CEO
Dakota Boys and Girls Ranch
---

If you are a Thrivent Financial member, you may have Thrivent Choice Dollars® available to direct. Your Choice Dollars® can be directed to multiple organizations each year. Please consider choosing Dakota Boys and Girls Ranch as one place you direct your Choice Dollars®. All Thrivent Choice Dollars® are used to fund our Spiritual Life Program, giving our children the opportunity to grow in their faith and learn about their loving Heavenly Father. To direct your Choice Dollars® to Dakota Boys and Girls Ranch, go to Thrivent.com/thriventchoice. You can also direct your Choice Dollars® over the phone by calling 1-800-847-4836, and say "Thrivent Choice," after the prompt. Direct your Choice Dollars® today!
---
LEARN MORE ABOUT DAKOTA BOYS AND GIRLS RANCH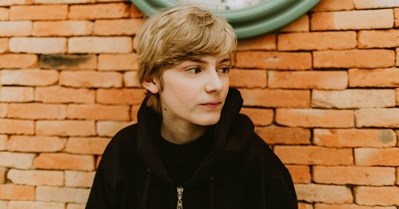 Blessings for the Caretakers of the Mind
---
Sign up today to receive ministry updates and stories about our precious kids directly to your inbox!