Due to a recent knee replacement surgery, I got a much-appreciated wheelchair ride from one airport gate to another while traveling through the Minneapolis airport. My driver, Abdi, was an absolutely delightful man.
For part of the ride, I was wondering if I would make my flight connection. Abdi, with an authentic and infectious smile on his face, was on constant lookout for lost-looking travelers. Multiple times in our 20-minute trek we stopped as he offered directions or reassurances. He went out of his way to ensure that everyone who needed information went safely in the right direction!
I learned he had three sons and that he was not looking forward to when they learned to drive. "Insurance costs, you know." I learned he had transported a large number of knee surgery recipients in recent weeks, "Maybe everyone put it off because of COVID." I learned he was born in Liberia and came to the United States via Kenya, and he was working to become a citizen. I learned he has lived in the United States for eight years.
I asked him if the United States was what he expected and if he had been treated well here. He was enthusiastic in his response. "Yes!" He was even more enthusiastic about what it meant for his sons. "Just think, they will go to college here."
Then he said something that took me right back to our children at the Ranch. Abdi said, "But, you Americans are always stressed. You don't need to be stressed. You aren't hungry, and you don't live with daily violence or civil war. Maybe on most days, you are inconvenienced, but that isn't stress."
It is a pretty simplistic take, and life isn't always easy, yet I know he is right... for most of us on most days. My belly is usually full or too full. I don't worry about my town being invaded by a warring faction. When I do feel stress, it is almost always about wanting to do better, or about meeting goals for the Ranch, which I dread ever letting down. I worry about other things, like a sibling's health or drought conditions, but that isn't stress either, as it is outside my influence... it is just worry.
But, Abdi doesn't know about the kids at Dakota Boys and Girls Ranch. Our kids have been hungry. They have been in the middle of, or victims of, violence. Their experiences go beyond stress to strain and then trauma. For them, much of their life has been a personal civil war. In many ways, they are American-made "refugees." They come to the Ranch with the hope of starting new lives, learning new ways, living free from fear, recovering from what they have experienced.
I didn't tell Abdi about the kids at the Ranch. It wasn't the time or the place. But, I think he would have understood. Sometimes it takes coming to a new country... or in the case of the children at the Ranch, a safe haven, to begin to see life's possibilities.
Please keep our kids and staff in your prayers.
In His love,
Joy Ryan, President/CEO
Dakota Boys and Girls Ranch
---
Send a message of hope to a child at the Ranch
Hope is a very powerful thing. For kids at Dakota Boys and Girls Ranch, hope can mean the difference between successful treatment and giving up on life. You can provide hope for our kids. Your message will let a boy or girl know that someone cares and wants them to succeed. It's easy to do and takes just a few minutes! Send a message of hope to a child at the Ranch by clicking on the link above.
---
LEARN MORE ABOUT DAKOTA BOYS AND GIRLS RANCH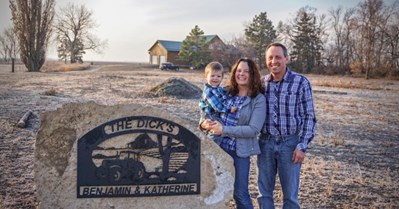 Bountiful Harvest: Farmers Gift Commodities to the Ranch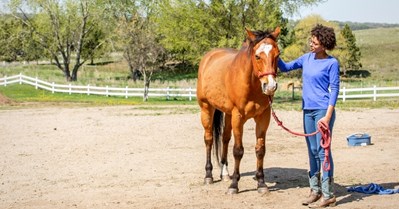 From Chaos to Calm: Horse-Inspired Healing
---
To receive ministry updates and stories about our precious kids directly to your inbox, sign up here!