Thirty-seven years ago, my husband and I welcomed our first child into the world.
For the first few months of our daughter's life, we were very fortunate that my older sister was able to provide child care. She had five daughters of her own and stayed home from her job as a Clinical Laboratory Scientist for a time. She folded our daughter into the hubbub.
When she returned to work, we needed a daycare. To even say I knew nothing about how to pick one is probably an understatement. Is there something less than knowing nothing? That is where I was. This was prior to the internet when becoming smart about something took a lot more real leg work than it does now.
A real estate agent I knew through my work told me about a place called "Little Scholarship." This mom was much savvier than me, and said, "It's a Montessori school, you know." I nodded... in spite of the fact that not only did I not know that, but I also didn't know what "Montessori" meant.
I went and toured.
It was a lovely place. The kids were happy. They had "circle time," "manipulatives," and "choice time." They assured me the care was "child-centered." Of course, there were tears and booboos but I left with a general feeling that my daughter would be safe, happy, make friends, and learn stuff. That seemed like a good deal.
Fast forward 12 years to the birth of my third child. Again, for the first 18 months, my son was in a family daycare. When it was time for him to enter a center, I wanted it to be a Montessori-based center, just like his two older sisters. Like his sisters, he stayed there until kindergarten, then went on to public school.
The reason for my devotion to Maria Montessori's early-childhood philosophy is housed in just two words, "child-centered." Montessori, an Italian physician who lived from 1870 to 1952, developed her beliefs working with children in insane asylums and with the poorest of the poor. She believed deeply that the true spirit of a child was good and peaceful and loving. She believed that it was society that created dysregulation in children.
"The child, a free human being, must teach us and teach society order, calm, discipline, and harmony," Montessori wrote.
So, Joy, what does that have to do with Dakota Boys and Girls Ranch?
As I was sitting in a meeting with the Leadership Team of the Ranch, our VP of Education and Dakota Memorial School Superintendent, Marcia Bartok, was talking about the remarkable academic successes of our children. These are kids who have been labeled "incorrigible," "traumatized," "disruptive," and event "unreachable." Yet, five of our kids won awards in the statewide Scholastic Art and Writing Competition. One of our graduates completed his bachelor's degree and is applying for graduate school in astrophysics. Others have become engineers and doctors and welders and child care providers and social workers and parents. Dakota Memorial School has been recognized as a "District of Distinction" by the international accrediting body, COGNIA.
Marcia said the successes and accolades are because we know how to "personalize" education. In her words, "not just individualize, but personalize." Marcia believes deeply in showing respect for each child. She talks about children by name. She knows their strengths. She knows their challenges. She is a strong proponent of trauma-sensitive education. She and her team, in all ways, are child-centered. Because of that, at Dakota Memorial School, the on-campus school of Dakota Boys and Girls Ranch, "we help at-risk children and their families succeed in the name of Christ."
"Children are human beings to whom respect is due, superior to us by reason of their innocence and of the greater possibilities of their future." —Maria Montessori
Please keep our kids and staff in your prayers.
In His love,
Joy Ryan, President/CEO
Dakota Boys and Girls Ranch
---

Has your life been changed by services you received at the Ranch? Did you learn to trust on the back of one of our Ranch horses? Were you able to provide for your family because of one of our thrift stores? Did you grow up with a bottle of Ranch Honey on the table?
Whether you are a donor, a Ranch graduate, or have shopped at our thrift stores, you have a story to tell. Click the link above to share how you have been impacted by Dakota Boys and Girls Ranch.
---
LEARN MORE ABOUT DAKOTA BOYS AND GIRLS RANCH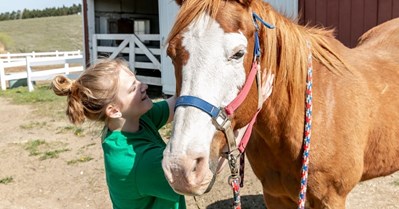 Jesus — The answer to everything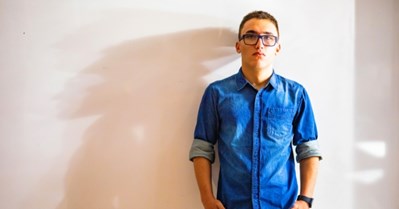 Hand me the spackle and a putty knife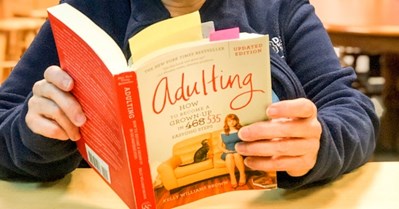 Preparing Ranch kids to live in the world
---
Sign up today to receive ministry updates and stories about our precious kids directly to your inbox!