Eight amazing young people graduated last week from Dakota Memorial School, the on-site school of Dakota Boys and Girls Ranch! What a great opportunity to celebrate them! Each and every one of them has overcome so much to take that walk while "Pomp and Circumstance" echoes around them. Every year I get all teary-eyed as the kids walk in.
 
One of these graduates was a current resident at the Ranch, four were one-time residents who continued at Dakota Memorial after completing treatment, and three had always been day students. Day students come to us from referring school districts when children can function in their everyday lives but have educational needs that cannot be met by their home district.
"Evelyn" was one of the day students who graduated. She came to us in fifth grade, mostly non-verbal, easily frustrated, and self-harming through head banging and scratching her skin until raw. She had angry outbursts and no ability to build relationships. She had experienced trauma that caused her to build a hard, protective shell. I met her for the first time shortly after she came to the Ranch. We were having an Open House at Dakota Memorial School after completing some remodeling. She and her para constantly wove their way in and around groups of people. Evelyn had a big, unnatural, smile on her face, kept her hands tight to her body, and said nothing.
 
For her first almost two years with us, Evelyn had a full-time paraprofessional with her. For the first year, she was in a parallel classroom, where she could see, hear, and engage with the work of the day, but she and her para were in their own classroom, separated by safety glass. Slowly, at a pace Evelyn could absorb, she and her para began to join the class for a few minutes, then an hour, then the whole day.
By eighth grade, Evelyn was fully engaged in school. Although attention span and frustration were still evident challenges, Evelyn was developing coping skills that helped her to manage on her own.
 
Fast forward to last week, when she walked to that ceremonial song, again smiling her biggest, but now authentic, smile. On this special day, she had lots to say and lots to celebrate. She had met the same rigorous standards for high school graduation as her peers in her sending school. She had done so because the teachers, staff, and administrators at Dakota Memorial School never once saw her as having something "wrong" with her. Rather, they understood that her brain learned differently… but just as well!!
 
Please, always keep our kids and staff in your prayers. Evelyn is great evidence of your prayers at work!
In His love,
Joy Ryan, President/CEO
Dakota Boys and Girls Ranch
P.S. I just can't skip this part of her story. For seven years, Evelyn commuted over two hours each day to attend school, and never once complained. 
---

Send a message of hope to a child at the Ranch
Hope is a very powerful thing. For kids at Dakota Boys and Girls Ranch, hope can mean the difference between successful treatment and giving up on life. You can provide hope for our kids. Your message will let a boy or girl know that someone cares and wants them to succeed. It's easy to do and takes just a few minutes! Send a message of hope to a child at the Ranch by clicking on the link above.
---
LEARN MORE ABOUT DAKOTA BOYS AND GIRLS RANCH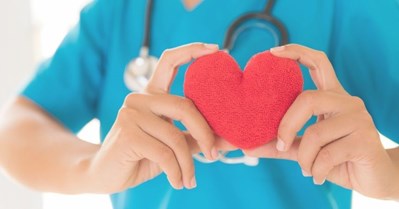 The Many Hats of a Ranch Nurse
---
Sign up today to receive ministry updates and stories about our precious kids directly to your inbox!