This Thanksgiving, I have so much to be thankful for. The family I come from truly loved each other. My parents gave us an unshakeable foundation on which to build our lives. The family God blessed my husband and me with is a constant source of warmth. We have kind, good children. They have wonderful people in their lives, and the grandchildren…oh, the grandchildren. They could be a month's worth of emails.
I am also grateful for the opportunity to work at Dakota Boys and Girls Ranch. I never dreamed I would be part of a place like this. I look around me and see hundreds of people truly engaged in making life better for others… for children. My heart fills with thanks for being part of this, in His name.
Children like Stephen are what the Ranch is all about.
I have shared parts of his story before. Both of Stephen's parents were addicts, and he and his twin brother were removed from their care when they were two years old. They were adopted by an older sibling who saw them as a way to receive greater support benefits. She chose to "home school," which in this case meant parking the boys in front of the TV for days at a time. They bathed infrequently, ate little, and were often left unattended. As Stephen got older, he acted out. He became resentful, ran away, got in fights, and used alcohol. His brother was passive.
Stephen's struggles landed him in the foster care system, eventually bringing him to Dakota Boys and Girls Ranch. He came to us ready to stand up for himself. And he did. Once he learned that no one here was interested in fighting with him, he worked hard on his healing and in school. He did an enormous amount of credit recovery. He accomplished his goal. He graduated from the Ranch's Dakota Memorial School with great grades and on time.
At the graduation banquet, his father, who had lived a sober life for nearly 12 years, sat proudly next to him. He had traveled to the event unsure if Stephen was even interested in a relationship, bringing with him a big Stetson hat for Stephen, just like his. Stephen responded to his father with open arms.
When Stephen stood up at graduation, I was already crying with happiness for him and his dad. And then he said these words, "The only thing that could have made this day better is if my brother, Justin, had been able to also come to the Ranch. I am so grateful for being here." Then I sobbed.
When Stephen completed treatment, he accepted Dad's offer to live with him, and Stephen moved six states away from our Minot Campus. I still remember seeing him and his dad walking side by side, each wearing their impressive hats.
That's not the end though.
This past summer Stephen called the Dakota Memorial School office. He asked that his transcripts be sent to the college he is applying to. He is going to study Criminal Justice.
I am so thankful to Stephen for his commitment to healing. I am thankful for every precious child. I am so thankful to work alongside the Ranch staff.
I am thankful to you for your prayers, support, and belief in each of the "Stephens" at Dakota Boys and Girls Ranch.
In His love,
Joy Ryan, President/CEO
Dakota Boys and Girls Ranch
---

Has your life been changed by the services you received at the Ranch? Did you learn to trust on the back of one of our Ranch horses? Were you able to provide for your family because of one of our thrift stores? Did you grow up with a bottle of Ranch Honey on the table?
Whether you are a donor, a Ranch graduate, or have shopped at our thrift stores, you have a story to tell. Click the link above to share how you have been impacted by Dakota Boys and Girls Ranch.
---
LEARN MORE ABOUT DAKOTA BOYS AND GIRLS RANCH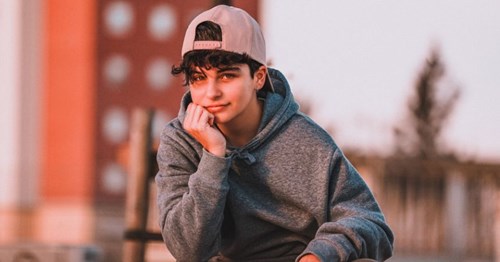 Healing minds, bodies, and spirits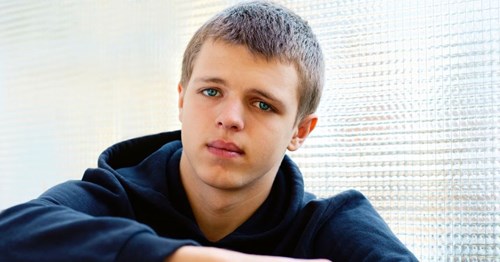 The hardest question our kids ask
---
Sign up today to receive ministry updates and stories about our precious kids directly to your inbox!