People from all across the United States help Dakota Boys and Girls Ranch wrap each precious child who comes to us in the care they need to find and become their best selves. Many pray for our staff and kids. Others donate time through servant teams, board service, or within our thrift stores. Still, others donate treasure, funds that are the result of the sweat of the brows of the givers. Regardless of where or who or how the gifts of prayer, time, and treasure come from, they are all blessings. They all contribute to the healing of these brave trauma survivors. Every gift has special meaning.
Recently, one of the gifts that came in made me cry.
The truth is, I tear up pretty easily. Stories of the children's lives. Stories of their parents' lives. Stories of a child's success in school. Stories from donors about why they give. Stories of the kindness of our staff. I truly believe that one of the great mistakes a leader in child welfare can make is to become unemotional. I don't blubber, but I try hard to remember to feel. Businesslike decision making is critical, but callousness has no standing.
The donation came from a very successful young woman. She has an exceptional job in the engineering field. She has an advanced degree in a specialized area of environmental engineering... a degree she received with a 4.0 grade point average. She is one of the few women in her field. She lives in a part of the country she often yeared to make her home... with mountains and rivers and lakes. She is achieving, and as a responsible, caring adult, she has added charitable giving to her approach to the world.
She was once a child at Dakota Boys and Girls Ranch. Chaos, painful family life, addiction, truancy, and "system" engagement led her to our doors. Very smart, she had outmaneuvered all those who had tried to define her as "delinquent," as well as those who viewed her as "helpless." She was one of the rare kids who throws themselves fully into their treatment after only a few days of distrust. She chose to challenge the Ranch. It was as if she was saying, "Show me what you got, Ranch." She focused on recovery, school, learning about herself. She knew that when she left the Ranch she was going to need every tool she could grab to reach her dreams.
So, she took all those tools with her. She used them to finish high school, college, graduate school; and to get her dream job. She is kind and funny... and oh, so giving.
The belief in the potential of each child comes full circle. It comes from our staff and donors to our young people, who then sometimes decide to become donors themselves.
And that makes me tear up.
In His love,
Joy Ryan, President/CEO
Dakota Boys and Girls Ranch
---

Send a message of hope to a child at the Ranch
Your message will let a boy or girl know that someone cares and wants them to succeed. It's easy to do and takes just a few minutes!
---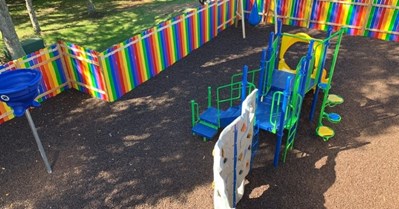 Education at Dakota Memorial School
---
To receive ministry updates and stories about our precious kids directly to your inbox, sign up here!