We had a horrendous water main break on our Fargo Campus on Christmas Day.
Yuck.
For those of you who don't experience or track North Dakota weather, we had a long stretch of way below-zero temperature days and even colder, frigid nights. The heater in our shop area failed, which shares a wall with our kitchen. Pipes froze and burst and flooded part of our gym, and all of our nutrition center. Water was deepest in the gym, and fanned out from there.
It's Christmas Day, the kids need food, the floors will be ruined if they sit in water, and where is the main water shut-off valve? Oh great, it's behind the failed heater with all the electrical things around it. And the water continues to come in like the Titanic. So now what?
Well, Ranchers happen. Our Facility Manager, Denny, was on his way back to town. He came right to campus, dove head-on into the gushing water, located the valve, and shut it off. The staff from the early shift and the incoming second shift converged on the mess with mops and buckets and towels. Jeremy in food service scurried to buy ready-to-bake fresh pizzas for Christmas Dinner. (The water was shut off, so we couldn't cook, but the ovens worked!) These folks had already delayed or rearranged their holidays to be here to care for the kids. Then, they also became moppers and problem solvers and engineers.
They took care of it all! And the care of the children was never interrupted.
Yes, the plumbers and other repair people will come in and take care of the saturated walls and fix the plumbing and get that darn heater working.
But, I have said it many times and mean it more each time. Dakota Boys and Girls Ranch employs the very best people I have ever worked with.
It is an honor to work beside them. Please keep them and Ranch kids in your prayers.
In His love,
Joy Ryan, President/CEO
Dakota Boys and Girls Ranch
---

Bless the children at the Ranch this Christmas with new books!
Share the joy of reading with the children at the Ranch as we fill our Dakota Memorial School libraries. Choose a book or two (or three!) that you'd like to gift to our amazing kids this Christmas! Give the gift that keeps on giving when your purchase a book today.
---
LEARN MORE ABOUT DAKOTA BOYS AND GIRLS RANCH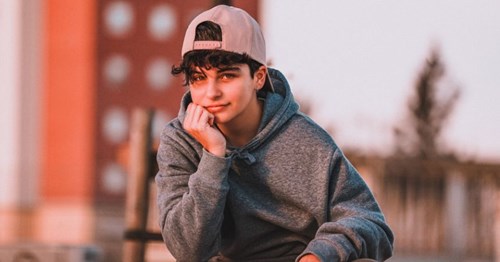 Healing minds, bodies, and spirits
---
Sign up today to receive ministry updates and stories about our precious kids directly to your inbox!