Many years ago I had the opportunity to hear a talk by Lou Holtz, the former head coach of numerous winning football teams...perhaps most memorably, Notre Dame. His message, as I remember it, was about how he stays enthusiastic, positive, optimistic. He made the point that when you are not winning is when it is most important to stay positive.
The greatest lesson I took from the talk, however, was his commitment to writing thank you notes. His message was that being grateful is one of the best ways to remind yourself of all the good around you. It is just darn hard to be "down" when you start noting all you are thankful for. At that time, Coach Holtz was committed to writing multiple thank you notes every day. He would write a note to the server and leave it on the restaurant table with the tip. He wrote to airline pilots and friends who had encouraged him, and to his children.
I took that to heart and made a decision to write at least three thank you notes a day, which I have done — albeit with some interruptions — for about 32 years.
Now, I have the added blessing of writing thank you notes to people who donate to Dakota Boys and Girls Ranch. Many of us here at the Ranch share the responsibility to have an "attitude of gratitude." It is part of my job I take very seriously, and it is an honor. Each gift we receive represents the sweat of the brow, the dedicated thought, the spirit of altruism, of a very special human. Although I probably will never meet many of the good folks I write to, it fills my heart with warmth to consider the givers.
The act of giving for the benefit of someone who has nothing to give in return, is an intentional decision to look beyond oneself, to reach out and invest in the future of a child one will never know. Simply because it is right. Pretty cool. Thank you.
1 Thessalonians 5:18 ESV "Give thank in all circumstances; for this is the will of God in Christ Jesus for you."
In His love,
Joy Ryan, President/CEO
Dakota Boys and Girls Ranch
---

Send a message of hope to a child at the Ranch.
Your message will let a boy or girl know that someone cares and wants them to succeed. It's easy to do and takes just a few minutes! 
---
READ MORE ABOUT OUR KIDS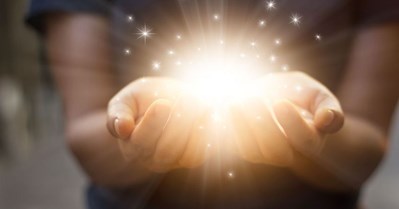 Do You Believe in God's Elves?
---
To receive ministry updates and stories about our precious kids directly to your inbox, sign up here!