I have written before about how important it is for us, when helping kids heal, to meet them where they are at. We must, as Stephen Covey famously writes, "seek first to understand." Sometimes it is very hard to understand a child who cannot express themselves well, or does not have the vocabulary to explain.
Allyson Rust, Clinical Counselor, is one of our wonderful healing staff who provides therapy through Dakota Family Services, the Ranch's Outpatient Clinic. Ally is an insightful, intelligent, warm person who works hard to join with and work beside each young client in her care. During the lockdown, for all the known public health reasons, Ally saw her clients via telehealth.
Cale* is one of Ally's young clients. He is delightful, kind, full of energy, and tortured with severe Attention Deficit Disorder, as well as several co-occurring diagnoses. He struggles to keep his mind, his body, and his energy under control. Ally works with him on coping and calming and breathing; and teaches him ways to self-modulate.
During telehealth sessions, Cale used a cell phone for video connection with Ally. Rather than being alongside him in her office, she was, literally, in his hands, traveling through the session with him. She bounced up and down, did somersaults, ran up and down the stairs, went outside, inside, and then somersaulted again. Through all of this, they talked about what he was feeling, what made him calmer or more agitated. They talked about whether he was sleeping OK, how school was going, and how proud he was about some things his Dad had complimented him on. 
And frankly, because Ally was pregnant, she got a little seasick skittering around!
But, when she talked about her work with Cale, her reflection was about the opportunity to get so close to what it is like for Cale to be in his body. She talked about really being inside of how it must feel for him to not want to bounce and run and jump, but not be able to stop. She talked about how understanding what it's like to live in his body helps her draw out his feelings. She talked about how that experience would help her help him.
I love working at the Ranch. It is work with purpose and integrity. We help the most vulnerable. And, I get to work alongside people like Ally, who in every interaction, meet the children where they are at.
In His love,
Joy Ryan, President/CEO
Dakota Boys and Girls Ranch
*Name changed to protect confidentiality
---

Send a message of hope to a child at the Ranch

Your message will let a boy or girl know that someone cares and wants them to succeed. It's easy to do and takes just a few minutes!
---
CHECK OUT OUR BLOG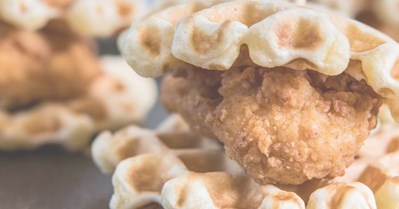 Chicken/Bacon/Waffle Sandwich with Homemade Maple Sriracha Aioli Sauce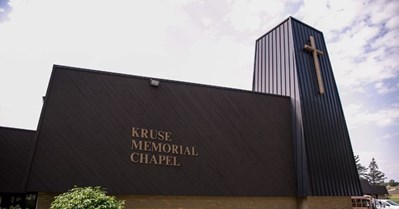 Grant from Faith Community Lutheran Church
---
To receive ministry updates and stories about our precious kids directly to your inbox, sign up here!