I received a simple email from Cory Taylor, one of our many great Youth Care Workers on the Western Plains Campus in Bismarck.
 "'L' called and said she is doing well. She couldn't talk long but she said she has two jobs and is doing well at both. She said to tell everyone she is meaning to stop by when she has the time."
Not a big deal, 19-year-olds should have jobs, maybe even a couple. My husband and I have worked two jobs each for most of our married life. You do what is necessary using the skills you have or you learn new ones.
But, that's not the whole story. What if you are a survivor of childhood trauma and need psychiatric residential care because of the damage done to you? What if the people who should love you used you as a punching bag? What if you struggle with authority because the people with authority over you caused you physical and emotional pain? What if you grew up with no one to trust?
So, for 'L,' this phone call is a big deal. When she came to Dakota Boys and Girls Ranch several years ago, she worked so hard to overcome what she had experienced, heard, and felt. She put her heart into healing and talked to the Lord about her plans and His plans. She re-learned how to laugh. She found out people cared.
And, for Ranch staff, it's a big deal she called—a reminder that the work they do really does make a difference. "L" is proud of where she is at and took the time to share that with the people who helped her get there.
And now, I share it with you because without your prayers, compassion, and support we couldn't have been there for "L." Because of you, we were. Her phone call is a big deal for you, too.
Thank you. Give yourself a hug!
In His love,
Joy Ryan, President/CEO
Dakota Boys and Girls Ranch
---

Send a message of hope to a child at the Ranch
Hope is a very powerful thing. For kids at Dakota Boys and Girls Ranch, hope can mean the difference between successful treatment and giving up on life. You can provide hope for our kids. Your message will let a boy or girl know that someone cares and wants them to succeed. It's easy to do and takes just a few minutes! Send a message of hope to a child at the Ranch by clicking on the link above.
---
LEARN MORE ABOUT DAKOTA BOYS AND GIRLS RANCH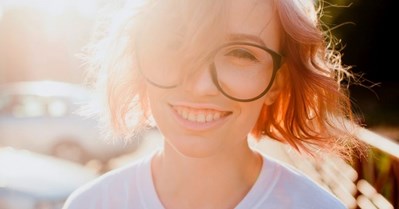 Finding Hope: From Brokenness to Restoration
---
Sign up today to receive ministry updates and stories about our precious kids directly to your inbox!