We have so much to pray about.
Each week, Beth Slaton, one of the wonderful women who ensures Dakota Boys and Girls Ranch donors get the information they need and the receipts for their gifts, prepares a list of prayer requests. Many Ranch friends ask us to join them in prayer for the concerns in their life. The requests are profound. Often the prayer requests are about healing from cancer, or for renewing the faith of their children and other family members. They request prayers for their preparation for, and recovery from, surgery. We are asked to pray for freedom from addiction or mental illness. Other friends send requests to include entreaties for good judgment in political leaders, relief for world hunger, peace, civility, acceptance, and patience.
We respect and honor each one of these requests. They are brought to our Chapel Services and spoken out loud. Children and staff at those services hear the prayers and join together to raise them up to Him. Many Ranchers add these prayers to their individual prayer practices for the week. They are one more way in which the Ranch works to serve our larger community… through prayer.
Also in Chapel Services, the children ask our Chaplains and Deaconesses to include their prayers. Often the child's request is for a sibling's safety or a grandparent's health or a parent's sobriety. The kids are working hard on their own challenges, but they know others need His help, also.
The most touching prayer I have ever heard a child request? "Please help the Ranch to help me." I choke up even typing it. This boy knew how much healing he had in front of him. What a beautiful request of God. I have no doubt He heard it.
Please keep our staff and kids in your prayers. You are in ours.
In His love,
Joy Ryan, President/CEO
Dakota Boys and Girls Ranch
---

You can transform the life of a hurting child through your monthly support.
Honeycomb Partners are a special group of highly committed friends who have made their already-generous support a monthly blessing. You can be a Honeycomb Partner, too! Your monthly gifts will help Ranch children experience the care and love they so desperately need. Your generosity will help kids heal from their deep emotional and spiritual wounds, experience genuine transformation, and know the peace and love of Jesus. For more information and to sign up to become a Honeycomb Partner, click on the link above.
---
LEARN MORE ABOUT DAKOTA BOYS AND GIRLS RANCH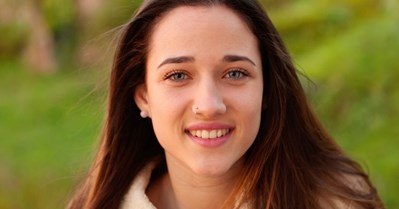 Beginning to See Life's Possibilities
---
To receive ministry updates and stories about our precious kids directly to your inbox, sign up here!