At a recent assembly on our Minot Campus, a lean, handsome, well-spoken teenage boy stood up to speak. Knowing his back story of abandonment and abuse, I know he has challenged himself to see the best in the world, and that afternoon he showed us how far he has come.
He started, "I am here to spread some positivity." Then he read his list. (The parentheses behind each quote hold my ponderings.)
"Let it go. Never ruin a good day by thinking about a bad yesterday!" (That's a really good one!)
"Ignore them. Don't listen to other people. Live a life that is empowering to you." (No, he doesn't mean don't listen to your teachers. He means don't listen to those who hurt you, degrade you, and bring you down.)
"Give it time. Time heals everything." (At the very least, over time we have distance from the pain.)
"Don't compare. The only person you are trying to beat is the person you were yesterday." (This may be my favorite!)
"Stay calm. It is okay not to have it all figured out. Know that in time you will get there." (Probably the hardest for me to adopt personally.)
"It's on you. Only you are in charge of your happiness." (Really? The incredible wisdom of this child who has had others try to take all joy from his life. Wow!)
"Smile. Life is short. Enjoy it while you have it." (Good advice at any life stage.)
"Tough times don't last. Tough people do." (Not really in sync with the rest of his messages, but it sounds cool.)
He ended by telling the group to have a wonderful day.
I am constantly surprised and heartened by the resilience of the children who come to the Ranch to heal. They have lived through so much, yet they continue to look for and hang on to anything that can help them move a step closer to believing in themselves and in the goodness of others.
This young man taught me a valuable lesson. If a child in treatment, who has experienced a life of trauma, can choose to be uplifting to others, then we all can be carriers of positivity!
Please keep our kids and staff in your prayers.
In His love,
Joy Ryan, President/CEO
Dakota Boys and Girls Ranch
---

Bless the children at the Ranch this Christmas with new books!
Share the joy of reading with the children at the Ranch as we fill our Dakota Memorial School libraries. Choose a book or two (or three!) that you'd like to gift to our amazing kids this Christmas! Give the gift that keeps on giving when your purchase a book today.
---
LEARN MORE ABOUT DAKOTA BOYS AND GIRLS RANCH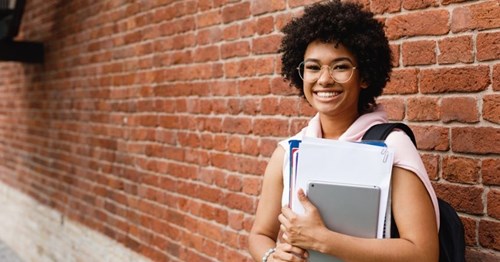 Not just individualized, but personalized
---
Sign up today to receive ministry updates and stories about our precious kids directly to your inbox!